14.000 zadowolonych klientek
•
18 lat doświadczenia
•
Najwyższa jakość
Slavic, Strands, curly, 55 cm, Keratin tips
The Highest Quality Slavic / Polish hair
The Slavic hair offered by Beauty for You wholesale is the hair of the highest quality. This hair is characterized by unique, single of its kind silky soft structure. It guarantees 100 % natural effect of hair extension!
The human Slavic hair offered at our store distinguishes with its softness, silky shine, and straight structure and also their flexibility for stylization- straightening, curling, waving. The hair ideally matches to Polish people hair.
Thanks to consistent selection during preparation process the Slavic hair differentiates with its beneficial long usage life – up to 18 months, for dark hair and up to 9 months for light hair whenever appropriate care is provided.
Slavic hair, length 55 cm under the keratin method – FLAT tip.
We represent Slavic hair of the highest quality. Hair is suitable for hair extension or thickening. Slavic hair is curly. It can be stylized under heat up to 200 °C. FLAT tip under the keratin method - ultrasonic.
The strand weight was specially chosen so that it would not overweight and be safe for hair husk.
The hair is sold only in 25 strand set, not by a single strand because exactly this quantity can be found in one original packaging, and thanks to it are free from impurities and mites.
We kindly invite You to familiarize yourself with the complete offer at Beauty-for-You store and wholesale. You can find here a virgin, Slavic hair.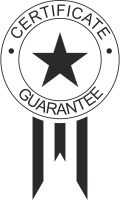 Rodzaj

Słowiańskie farbowane

Rodzaj metod

Kreatyna / ultradźwięki

Hair color

#1 czarny
#1B czarny brąz
#2 ciemny brąz
#4 średni brąz
#6 jasny brąz
#8 złocisty jasny brąz
#10 tofii
#12 karmel
#16 naturalny blond
#18 ciemny blond
#20 zimny mysi blond
#18-22 ciemny / jasny blond
#22 złoty jasny blond
#24 słoneczny blond
#27 hollywoodzki blond
#30 kasztanowy
#33 miedziany
#130 rudy
#613 b. jasny ciepły blond
#PM Platinum

Typ włosa

Kręcone

Hair length

46-55cm

Waga pukla

do 25g