Purchases on INSTALLMENTS.
How to purchase products over 300 PLN in installments?
1. Once you have selected your products, go to your shopping cart.
2. Fill in the details and go to the PAYMENT tab.
3. In the PAYMENT tab, select the PRZELEWY24 payment method.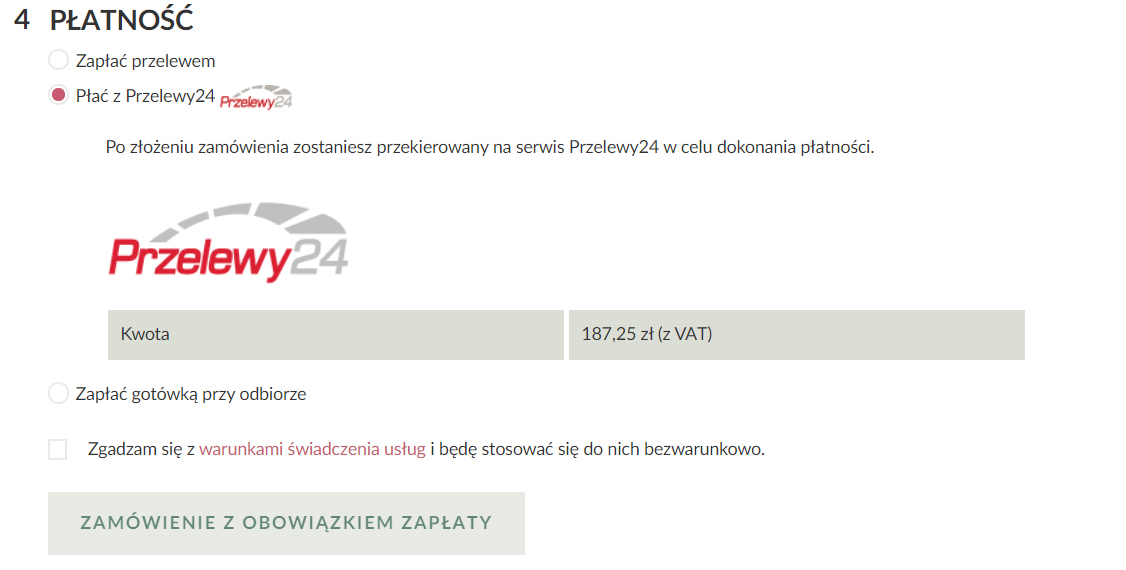 4. You will be taken to the payment system tab and you will see the possibility to pay for purchases and an INSTALLMENT tab.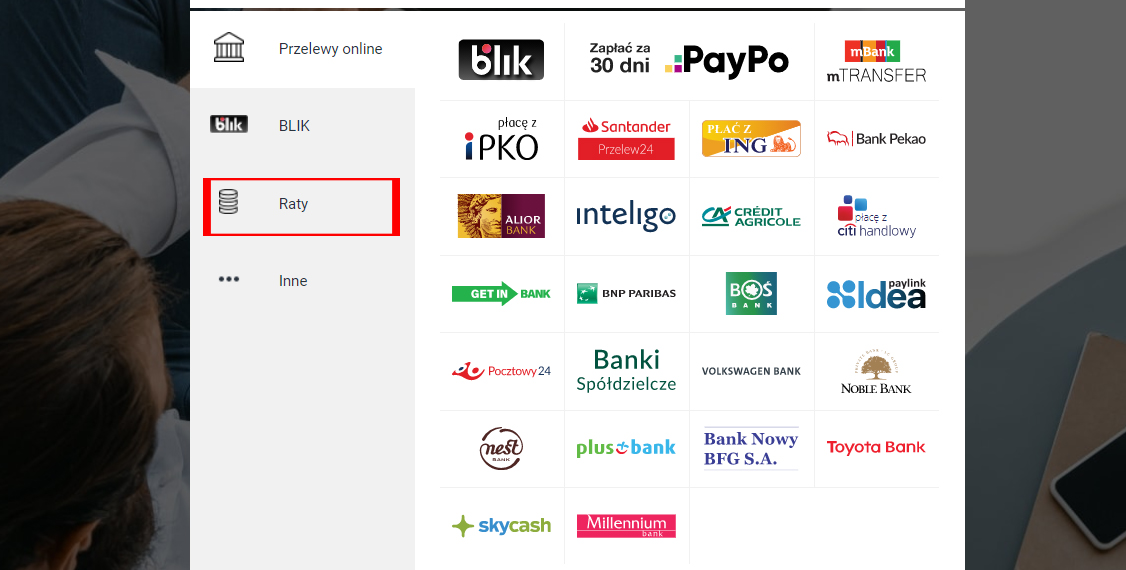 5. In the next step, select the bank you want to spread out into installments. The INSTALLMENT system is not available for purchases under 300 PLN.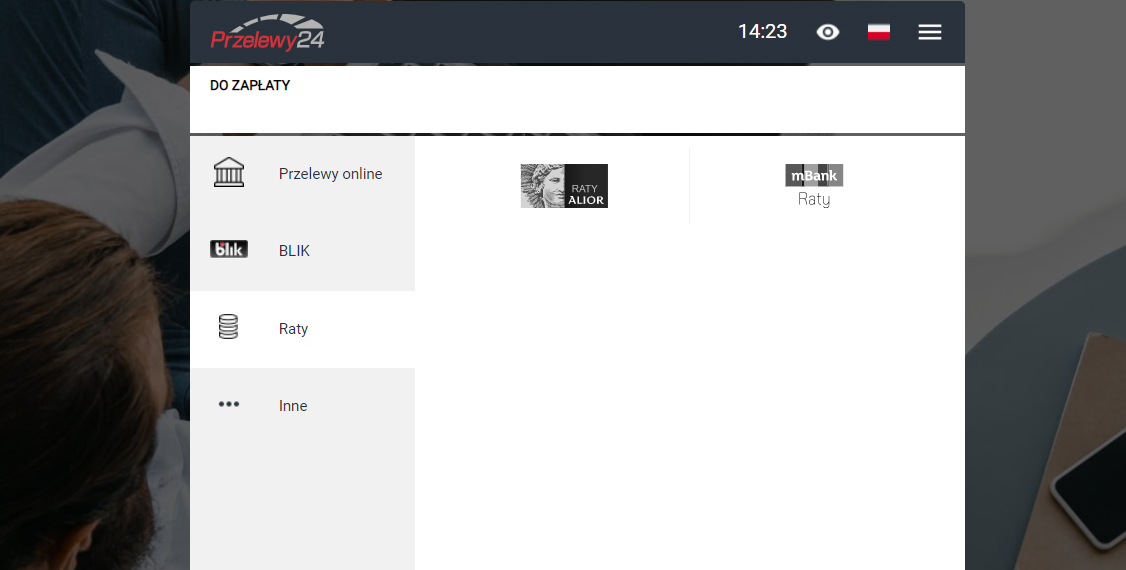 6. After selecting a bank, you will be asked to fill in the data that the system will verify.
7. After receiving acceptance, we ship the package with your order.
.
With PayPo, you have up to 30 days to pay for your purchases.
You buy but do not pay. Because you pay later
You can spend your money on something else. You will pay for purchases made with us in the store later.
30 days - so much you have to pay for purchases beige any additional fees. During this time, you can safely view the products and see if they fit you.
If you decide to return some or all of your order, your PayPo account will be reduced
If 30 days pass too quickly, you can spread the payment into installments that are convenient for you.
PayPo is a very secure payment method.
When placing an order or anywhere else, you will not need to enter any passwords and logins to your bank.
You won't need to provide data, debit or credit cards.
Security is our top priority, so all transactions are encrypted and executed through secure servers.
To confirm your order, you will only need a code that you will receive by SMS.
You pay for your purchases late, so you have time to check if the item matches your order and your expectations.
How to choose PayPo as a payment method?
It's very simple...
When placing an order, select the method of payment Przelewy24.
Once you have placed your order, when you go to the payment (the system will take you to the website of the payment provider przelewy24) select PayPo.
PayPo will complete the order process with you.