14,000 satisfied customers
•
18 years of experience
•
Highest quality
Slavic, tapes, standard - 4 cm, 55 cm for sandwich method
Top quality Slavic / Polish hair
Offered by the wholesaler and shop Beauty for You Slavic hair is the highest quality hair. Hair has a unique, one-of-a-kind silky soft structure. This guarantees a 100% natural hair extension effect!
Natural Slavic hair offered in our store is characterized by softness, silky shine and smooth structure and susceptibility to styling – straightening, twisting, waving. The hair is perfectly matched to polek hair.
Thanks to careful selection made during the preparation of hair for hair extensions Slavic Beauty for You is distinguished by exceptional long service life – up to 18 months, with proper care, for dark hair and up to 9 months for light hair.
Slavic hair with a length of 55 cm, STANDARD tapes 4 cm wide under the sandwich method.
We present the highest quality Slavic hair. Hair is suitable for hair extension or thickening procedure. Slavic hair simple, prone. They can be styled warmly up to 200 °C. Under the sandwich method.
The weight of the strand has been specially selected so that it does not overload and is safe for hair bulbs.
We sell hair in packs of 20,not single strands, because that's what is in 1original package, so that m.in. they are free of impurities and mites.
1 pack (20 tapes - 10 sandwiches) is a weight of about: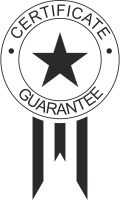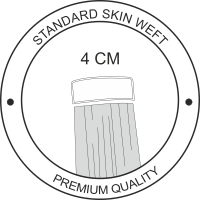 kind

Slavic dyed

method

Sandwiches / Skin Weft

Hair color

#1 black
#1B black brown
#2 dark brown
#4 medium brown
#6 light brown
#8 golden light brown
#10 toffee
#12 caramel
#16 natural blonde
#18 dark blond
#18 ash dark blond
#20 cold blond mouse
#18-22 dark/light blond
#18-60 ombre
#22 golden light blonde
#24 sunny blonde
#27 Hollywood blonde
#30 chestnut
#33 copper
#130 ore
#60 b. bright cold blond
#613 b. bright warm blond
#PB Pearl Blond
#PM Platinium

Hair type

Simple prone

Hair length

46-55cm

Weight

26-50g

Tape width

4cm
You might like it too
Customers who bought this product also bought: