14,000 satisfied customers
•
18 years of experience
•
Highest quality
Italian Keratin Grains, 10g, transparent
PROFESSIONAL KERATIN FOR HAIR EXTENSIONS
BEAUTY FOR YOU
Keratin hair extension is one of the most popular methods of hair extension and compaction. Keratin is used to connect hair – a natural component of the hair stem, which is responsible for the shine of the hair. Its absence causes the opening of the hair scale, exposing the hair to destruction. Pure keratin is the main tool in hair processing. It does not flag and does not crumble, it has a hypoallergenic action. Transparetny color so suitable for any hair color. It is an ideal product for hot and cold hair extensions (so-called ultrasonic method) for the formation of strands and for hot-pota.
100% Hard Italian Keratin to beauty-for-you
Hard Italian keratin is sold in the form of fine keratin granules made of the highest quality keratin resistant to most cosmetic ingredients. Keratin is packed in comfortable pouches of 10 grams of granules. Keratin bonding is fixed at 180 degrees Celsius.
specification:
Packaged quantity: 10 g
Joining temperature: 180 degrees Celsius
Extension methods: hot (welding machines) / cold (ultrasound)
nie_zestaw_kosmetykow_akcesoriow

nie_zestaw_kosmetykow_akcesoriow
You might like it too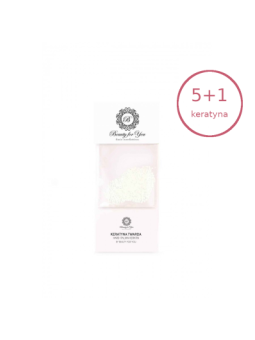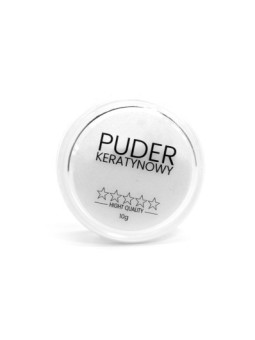 Customers who bought this product also bought: